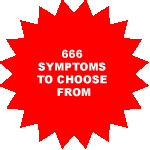 TIRED OF BEING AN UNPAID BILLBOARD FOR CORPORATE FASHION BRANDS THAT REFLECT NONE OF YOUR TRUE SELF? HFA OFFER YOU THE CHANCE TO EXPOSE YOURSELF INDIVIDUALLY WITH YOUR DEEPER MOST ANXIETIES AND DISORDERS. AND UNLIKE WITH BRAND LABELS, WHEN YOU SEE A FELLOW WEARER YOU WILL FEEL A TRUE KINSHIP,
A CONNECTION AND MAYBE COMFORT, FRIENDSHIP, LOVE AND PERHAPS WORLD PEACE WILL BE WITHIN OUR GRASP.
SO BUY THE SHIRT AND BE HAPPY WITH
YOUR SYMPTOMS!
ART IS A FINE LINE DRAWN BETWEEN GENIUS & INSANITY.
HFA ARE THE ERASER.